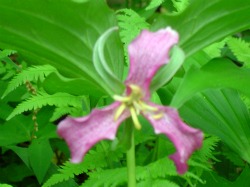 Planning a trip to the Cades Cove side of the Smokies?

There's a trail you've got to check out...Gregory Ridge to Gregory Bald.

You'll be greeted by wildflowers as you make a moderate climb along Gregory Ridge. Once you reach Gregory Bald (along Gregory Bald Trail) you'll be amazed by the views no matter what time of year you're hiking.

In late June through July, flame azaleas are in bloom on the bald. Blueberries ripen in August. You might even be lucky enough to catch a glimpse of white-tailed deer.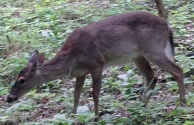 While Gregory Ridge to Gregory Bald is a moderate climb, due to the length (11 miles total) I rate this hike as challenging.

Even if you're not staying at Cades Cove Campground, stop at the camp store after your hike. The ice cream is delicious. It's some of the best soft serve you've ever tasted. Yum!!

To get to the trailhead, start by taking Cades Cove Loop Rd. Just past the Cable Mill, take Forge Creek Rd. Drive to the parking area at the end, past the turn for Parson Branch.

Start by hiking Gregory Ridge Trail. After 5 miles, you'll reach the trailhead for Gregory Bald Trail. Hike for another half mile to reach the bald. Return the same way you came for a roundtrip hike of 11 miles. Don't forget that ice cream...you earned it! :)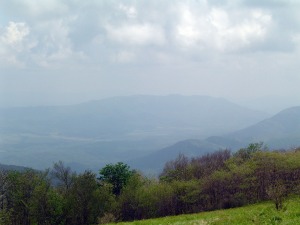 I have a page on my site dedicated to this trail. Check it out here!

Happy Hiking!
Renee