Mount LeConte
A Hike You Won't Forget!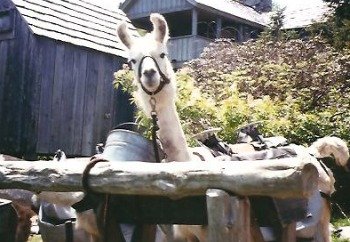 Mount LeConte is one of my favorite hikes in the Great Smoky Mountains National Park. Why? Simple. The mountain views! When I hiked Alum Cave Trail to get to my destination, I felt like I was on an adventure.
I saw the bluffs at Alum Cave, crossed paths with some llamas, and saw some amazing views all along the way. And that was just on the way there. Once I got there, there were some more views of course, then I got up close and personal with those llamas.
If you're wondering why I would pass llamas on a hiking trail, it's because that's how they get supplies up there. Why would they want to travel 5 miles with supplies up to the third highest peak in the park?
At the top of the mountain, there's a rustic lodge where people can reserve a cabin. The catch is you have to hike to get there.
Alum Cave Trail to Mount LeConte is the shortest of all the routes but it's also the steepest. You gain 2,763' along the way. It's not actually a "cave," but a bluff. They're about 90' high and 500' wide.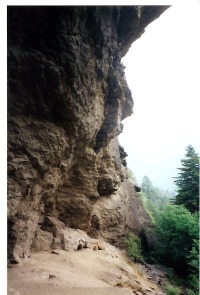 Once you're at the top, you forget about all the strain and pain it took to get there. Take a breather and gaze out at those beautiful mountains at Cliff Tops.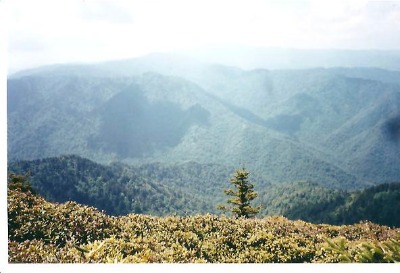 Total Hike Length: 10 miles
Approximate Elevation: Starts at 3800' and Mount LeConte is at 6593'.
How to get to the trail: The trailhead for Alum Cave is located off Newfound Gap Rd., which runs through the center of the park. This is a popular hike, so try to get there early.
---
Return from Mount LeConte to Scenic Hikes